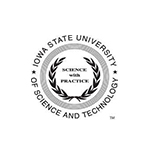 Prof. Martin Thuo's lab at Iowa state university explores the use of low-cost approaches to design and engineer materials for non-traditional uses. The use of simple but sterile units in evaluating toxicity of nano- and meso-sized materials fits well with this project. Ability to engineer surface chemistry to mitigate toxicity or enhance excretion will be a key contribution.
ROLE IN THE PROJECT:
Evaluating toxicity pathways, testing them and engineering surface chemistry to mitigate biomanifestation.