The Safe-by-Design concept (SbD) incorporates safety of nano-enabled product (NEP) at the design stage of the production process. SbD reverses the paradigm of downstream risk analysis and management ('is it safe?', 'can it be controlled?', 'does it transform?') and pursues the production of less hazardous nano-products affording reduced exposure, mediated by the release of nanomaterials during the life-cycle1,2. The SbD production of NEPs
has been recently elaborated upon, and several EU funded projects have provided some tools, databases, and case studies for its implementation.
Despite the advantages that can be obtained, the current state of the art indicates that industrial production is struggling to activate the SbD approach and the fast industrial uptake of engineered nanomaterials (NMs) is missing or unsafely implemented. The delay of nanomanufacturing implementation in the industry is due to incorrect use, lack of NMs culture, and/or difficult access to better quality NMs due to cost or logistics reasons. Psychological difficulties due to the use of unregulated substances, easy access to non-quality-certified NMs, difficulties in following the fast technological evolution of NMs also play a role.
ASINA aims to:
support the fast industrial uptake of nanotechnology by providing Safe-by-Design solutions and supporting tools;
to give entrepreneurs knowledge and awareness of Safe-by-Design potential;
to increase confidence in Safe-by-Design nanomanufacturing by improving the interaction and integration of different stakeholders (entrepreneurs, scientists, regulators, innovators, policy makers).
For this purpose, the proposal will take into consideration the important nano design features of coating and encapsulation and related Value Chains (VCs). ASINA will develop a specific Safe-by-Design Management Methodology, consistent with modern business management systems, to deliver Safe-by-Design solutions and inform design decisions. The project will establish a pilot action, involving test beds and pilot plants, for testing and validating the methodology contents as specific implementations that can be generalized to other engineered nanomaterials, nano-enabled products and industrial case studies. ASINA will finally export the methodology to the industry through a roadmap (including guidelines, analytical tools, best practices) and other standardization deliverables such as CEN-CWA, as a realistic way to ensure diffusion of the ASINA SMM and its industrial implementation worldwide.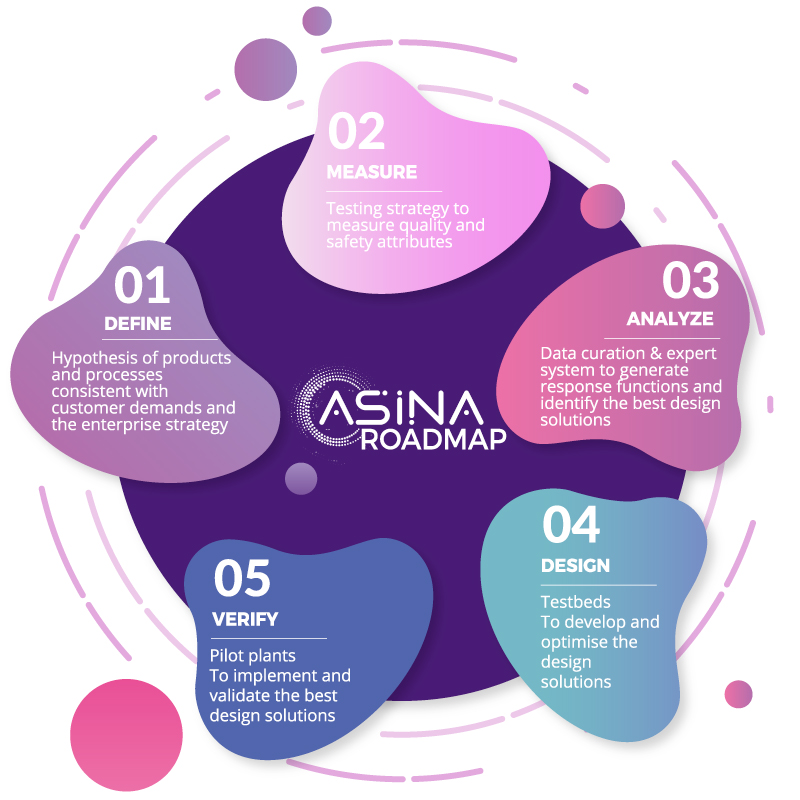 Based on their relevance for safety concerns, production volumes, environmental/societal benefits, and associated economic values, the following NEPs and associated production value chains are considered: