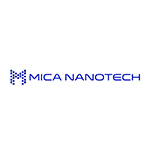 Micananotech's comprehensive Research and Development (R&D) services help bring your products to life more effectively, get them to market faster and save time and money throughout your development and production processes. A partnership with a strong, research organisation can produce striking results. Micananotech offers the full spectrum of product and process development and testing and consulting services in a broad range of textile technology areas.
Main research activities are:
Textile R&D services
Development of textile coating process from the product definition to the commercialisation stage
Chemical and physical characterization, and product development management services
Support with licensing and releasing products for manufacture
Improving coating efficiency and manufacturing strategies
Customer consultancy services
ROLE IN THE PROJECT:
Improved design for air-purifier filter – MICA will prepare textiles with antimicrobial nanoparticles using its novel finishing technique called Textilise. The process will be utilised to set standard nanoparticle loading limits for effective, efficient, and sustainable antimicrobial action against harmful strains.