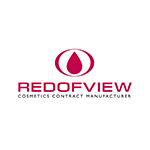 A skilled team with more than 30 years of experience in the cosmetic field founded red of view in 2006. Being a contract manufacturer, red of view formulates and produces cosmetics formulations (anydhrous and emulsions) for makeup and skin care. The research and development department are
the focus of the company: 3 laboratories employing approx a quarter of its team. Furthermore, red of view can include in its research activity several collaborations with universities and start-up companies to develop innovative formulations and manufacturing processes. With specific reference to the project red of view laboratories developed a specific product using advanced nano raw materials.
ROLE IN THE PROJECT:
Case study: the use of of nano structured capsule as carrier of active phases as cosmetic ingredient.