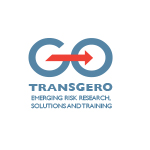 Transgero Ltd is a campus spin out company that exploits new underwriting processes developed at the University of Limerick, particularly in the emerging risks field. They are strongly engaged in the field of assisted and automated driving technologies. Our work spans risk transfer, insurance models through to good practice around ethics and governance regimes around self-driving vehicles. We have worked in a number of large European projects in the area of ADAS technologies and consult for industry partners in this space.
Transgero, (and its Principles), as part of both EU and UK government funded research programmes and have been working on issues pertaining to nano risk for several years. Our domain expertise lies particularly on the issue of risk assessment and risk transfer to the underwriting community. We argue that for nanotechnology to mature, insurers need to understand and measure nanotechnology risk. To this end, we have developed several risk assessment approaches and are leaders in the use of artificial intelligence and machine learning tools for risk assessment. We also work closely with insurers to understand their requirements so that the scientific results from nano research can be understood by insurers and ultimately translated into risk premium.
ROLE IN THE PROJECT:
WP4: Data Curation and management, Developing machine learning tools. Training and validation of machine learning models.
WP5: Roadmap outlining.
WP6: Business Plan.